My Invented Life by Lauren Bjorkman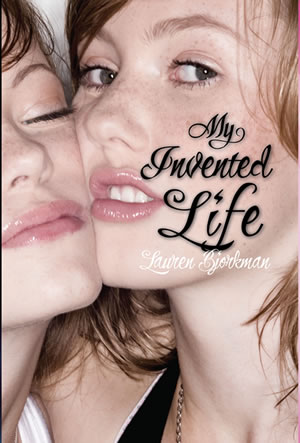 Pub Date: September 29, 2009
Synopsis:
With Roz and Eva everything becomes a contest—who can snag the best role in the school play, have the cutest boyfriend, pull off the craziest prank. Still, they're as close as sisters can be. Until Eva deletes Roz from her life like so much junk e-mail for no reason that Roz understands. Now Eva hangs out with the annoyingly petite cheerleaders, and Roz fantasizes about slipping bovine growth hormone into their Gatorade.
Roz has a suspicion about Eva. In turn, Eva taunts Roz with a dare, which leads to an act of total insanity. Drama geeks clamor for attention, Shakespearean insults fly, and
Roz steals the show in Lauren Bjorkman's hilarious debut novel
This is definitely a good novel for anyone who wants a good laugh. And drama. Granted more comedy appears but STILL! Its a great novel. This book is actually special to me because I had never read a GLBT book before this. So awesome right? My first GLBT book is a hilarious one! Roz is a hilarious, annoying character that you cant help but love. Especially when she continues to bother her sister at the beginning of the story. One of my favorite characters was most definitely Andie. Who doesnt love a girl whose constantly changing the color of her nails and hair! Just a warning for all you homophobes out there, dont read this book. Although the whole "Im a lesbian!" thing starts out as a joke it will definitely lead to more. I loved this book, though. Read it, laugh, and enjoy!